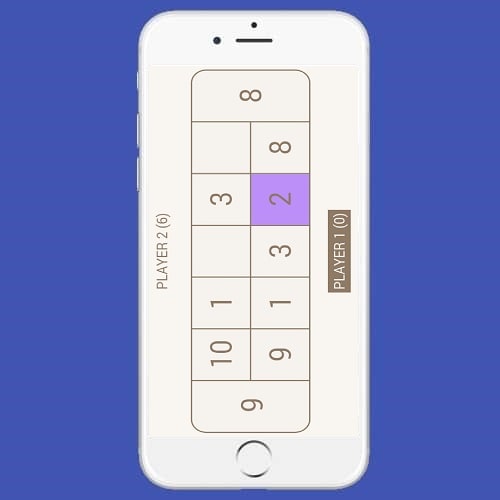 Traditional Vietnamese game
The game was mainly played by children because it can be played anywhere with just some pebbles, chips or seeds, a tray of at least 12 boxes or by drawing a tray on the ground.
The game has crossed the Asian borders and is increasingly played, especially since its adaptation as a smartphone app, in the same way as the democratization of Sudoku and Sokoban japanese games.
Quan Game is playable by all ages, is fun, casual, strategic and educational. Several tactics are possible, calculate the best possible move to win the most points, to ensure that the opponent can not empty the Mandarin boxes...
The historical origin of the game is not clearly defined, but has been played for a very long time by Vietnamese children and is similar to the African game Mancala.
Game Features
Simplified interface
Easy to play
Player against Player
Player vs. Computer
Rules of the game
The player who have the most points wins the game
The game board consists of two large Mandarin boxes (neutral) and five boxes for each player
The game ends when both Mandarin boxes are empty, each player gets the remaining pieces from the boxes they own before determining the winner
At each turn, each player must move one of their five non-empty squares to an adjacent square

The player takes all the pieces in the box, then adds one piece in each adjacent box, continuing in the same direction
If the last box is followed by two empty boxes, the round ends
If the next box is empty, the player takes ("eat") the points of the box after, and continues to eat as much as possible (empty box then full box)
If the following box is not empty, the player remakes the same thing that at the beginning of the turn

If at the beginning of a round, a player has no coin, he takes 5 points from his score and puts a coin in each of his boxes